Guaranteed Pest Control For Your Monmouth County Home
At Pride Pest Service, we take your pest concerns seriously, because a pest infestation equals compromised safety, a lack of security, and possible threats to your health and well-being. Our technicians work with you to make sure your pest problems become a thing of the past through our quality service initiative.
What To Expect From Our Home Pest Control
Our mission is to get you back to being pest-free, which is why every single one of our technicians is licensed, insured, and fully trained for any pest that decides to invade your home. Our results are guaranteed 100% of the time when you sign up for our recurring service, which we owe to our proven approach.
Instead of a one-size-fits-all treatment plan, we always start with an inspection of both the exterior and interior of your home. Around the exterior, our technicians inspect for any crevices or cracks in the home's foundation as well as any weather stripping along the exterior doors.
Inside, we look in your basements and crawl spaces plus the seals around the entrances. In addition, we evaluate the pipes going in and out of your home. Based on our findings and the level of service you've chosen, we perform the following during our initial visit:
Power spray the building's exterior.

Clear away spider webs and cobwebs.

Seal up holes/cracks.

Repair cracks and crevices found in your building's interior.

Lay granules and bait along building exterior.
After our initial service visit, we treat the exterior of your home during every single recurring visit. If needed or requested, we'll also treat the home's interior on the same visit.
Our Residential Pest Control Process
Inspection
With our inspection, we can isolate and identify your specific pest problem, so we can deliver an effective solution that lasts, so you can rest easy going forward.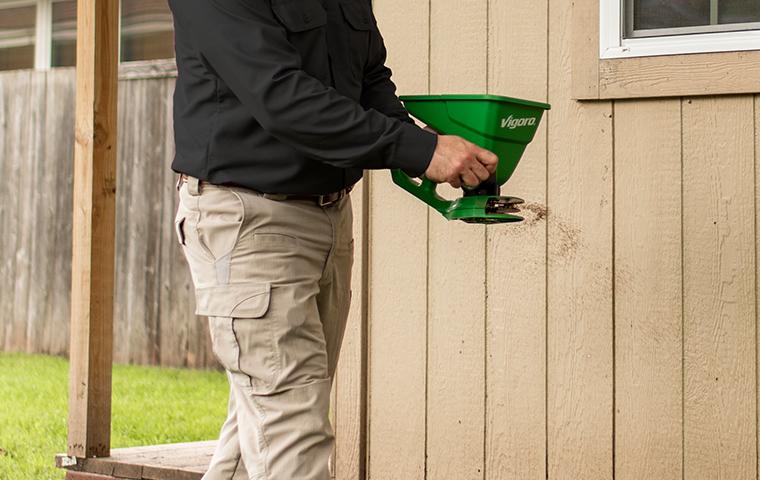 Treatment
Our technicians provide quality service by delivering a proven treatment method that is ultimately customized to your specific needs and wants.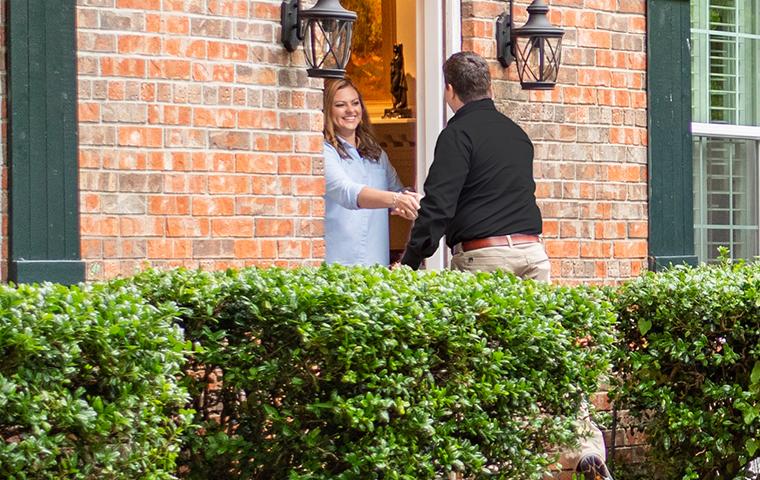 Follow-Up
Our success is rooted in our recurring and ongoing service, because pests never stop trying to invade. Our technicians make sure the pests won't be able to return.
Additional Services Offered By Pride Pest Service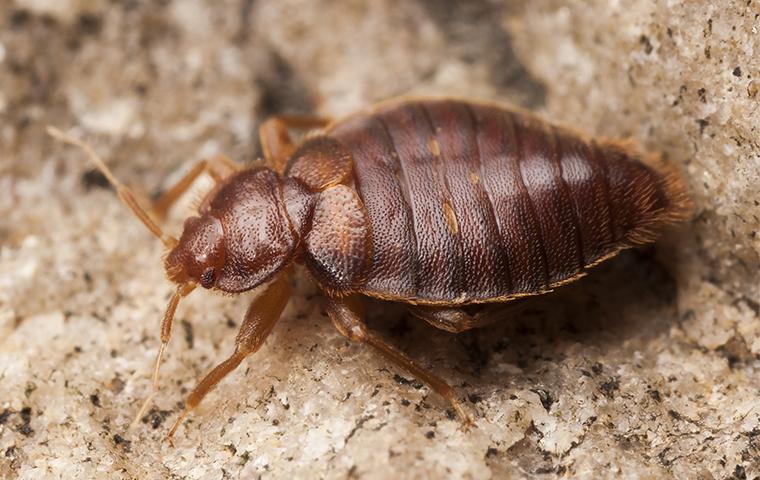 While most pests can be handled with standard pest control efforts, there are some pests that need a little more attention and effort. That's why we offer additional services to address those pests specifically. Some additional services we provide are:
No matter what your situation is, our technicians are there for you every step of the way. At Pride Pest Service, we don't stop until you receive quality service that delivers the results you need to enjoy pest-free living.
Pest Management To Protect Your Monmouth County Home & Family
At Pride Pest Service, we take quality service seriously. That's why we don't settle for anything less than keeping our technicians fully trained, licensed, and insured, so you can count on the results we deliver to the residents of Monmouth County, NJ, every single visit.
Request Your Free Inspection
Complete the form below to schedule your no obligation inspection.