The borough of Atlantic Highlands, NJ, is a beautiful Victorian town located on the Jersey Shore. We're known as the "Jewel of the Bayshore," and our unique community maintains the charm of small-town living. However, pest infestation is far from charming, and it's a reality that many property owners face here in Atlantic Highlands. The most effective way to address your pest control needs is to get in touch with a team of qualified pest experts.

Pride Pest Services is here to address all your residential and commercial pest control needs. Our family-owned and operated company is proud to service properties throughout Monmouth County and the surrounding areas. With over 18 years of experience in the pest control industry, we guarantee lasting, pest-free results that you can depend on. Get in touch with us today to request your free, no-obligation estimate.
Residential Pest Control In Atlantic Highlands, NJ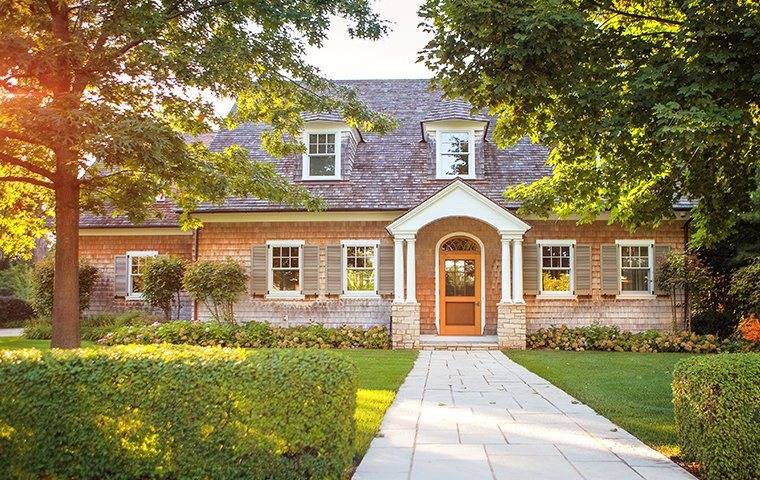 If you own a home here in Atlantic Highlands, it's a good idea to consider your residential pest control needs, and the team at Pride Pest Services is here to help. We take an individualized, customized approach to address your home pest control needs. Our residential pest control process entails the following:
Detect cracks and crevices in the foundation.
Check all weather-stripping around doors.
Inspect basements, crawl spaces, and seals around entrances.
Evaluate pipes going in and out of the home.
Power spraying building exterior.
De-webbing throughout the property.
Sealing up holes and cracks to block access.
Repairing cracks and crevices around the interior.
Laying granules and baits around the exterior.
Additional services for bed bug control, rodent control, and termite control.
Our team comprises licensed, trained, and insured service technicians who take you through every step of the pest control process from start to finish. We offer 100% guaranteed solutions for recurring services because bringing our customers the absolute best is our number one goal. Contact us to learn more.
Commercial Pest Control In Atlantic Highlands, NJ
Our commercial pest solutions give Atlantic Highlands business owners complete protection from pest infestation. The team at Pride Pest Services has worked with many different kinds of facilities, some of which include healthcare facilities, multi-family housing, warehouses, hotels, motels, libraries, and offices. We offer:
Inspection to identify and isolate specific pest problems.
Detection of exterior cracks and crevices around the foundation.
Checking for weather stripping around exterior doors.
Checking trees and wooden structures for signs of pest activity.
Inspection of basements, crawl spaces, and seals around entrances.
Looking at pipes for any potential access points.
After treatments are finished, we come back on a monthly, bi-monthly, or quarterly basis to provide you with follow-up services and continued protection. Our mission is to provide you with quality service and guaranteed results, so get in touch with us today, and we'll get the ball rolling.
Don't Do It Yourself When It Comes To Bed Bug Infestations In Atlantic Highlands
If you own property here in Atlantic Highlands, you should be wary of bed bug activity. Bed bug infestation is a real nightmare, and it can be tough to manage on your own. While it may be tempting to try and deal with it by yourself, we're here to tell you that DIY bed bug control methods are not the way to go.

Do-it-yourself solutions are hardly effective, and there are a variety of reasons for this. When bed bugs feel threatened, they go into hiding for long periods of time. So, if they sense your efforts to exterminate them, they can hide away for a while, surviving without food. That means even if you think you've eliminated all active bed bugs, there may be many hiding around your space, only to emerge in more significant numbers down the line.

DIY efforts don't address household bed bug activity at large. These efforts fail to target the problem in a big-picture way that comprehensively detects and exterminates these parasitic pests. The most effective way to deal with bed bugs is to leave it to the professionals. Reach out to Pride Pest Services today to discuss your bed bug control needs; we're here to help.
Why Rodents Are A Serious Concern In Atlantic Highlands
Rodent infestation is an awful situation that no property owner wants to face. When these intruders get inside, they can cause many problems, and they are cause for concern. Here are some of the consequences that can result from rodent infestation:
Contaminated insulation.
Exposure to rabies and other diseases.
Gnawed electrical wiring.
Leaving trail droppings of excrement.
Rapid breeding and spreading of the infestation.
Scampering inside of wall voids.
Serious structural damage.
Weakened construction.
Widespread contamination.
There's only one effective way to protect your property from the dangers of rodent infestation is to secure professional pest protection. Pride Pest Services offers dependable rodent control and prevention services to give you year-round protection from these destructive, unsanitary pests. Contact us today to learn more.